American Manufactured Displays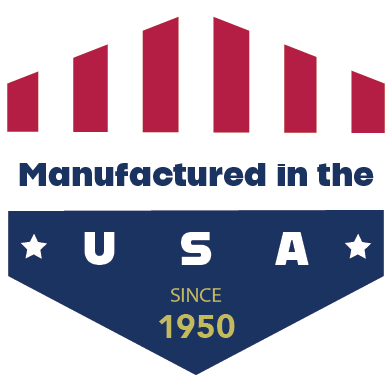 Since we opened our doors to the world in 1950, Wyrefab Inc. has served its customers with great pride and even greater appreciation to those who have trusted us with displaying their product to the world of retail. We work closely with our customers to meet and exceed their needs and expectations. Our team of dedicated professionals work diligently to deliver what's expected. On time. Every time. Our American manufactured displays are made with quality, customer satisfaction, and product showcasing in mind. So, rest assured, your best interest is our priority.
Wyrefab opened its doors in 1950 in Venice, CA and quickly grew into one of the country's premier wire display manufacturers. It wouldn't take long to realize there was a need to move into larger and more accommodating facilities to support our growth. All thanks to customers like you, who trust our craftsmanship.
From Venice to El Segundo, to our headquarters in Gardena today, Wyrefab Inc. has the same mission; to deliver to our customers the World's Finest Point of Sales Displays.
For nearly 75 years, we have worked with various types of materials including woods, plastics, steel tubing, sheet metal, wire, faux wood, glass and more. Our sales and design team members work closely with your team to eliminate any disconnects and guess work. From Mom and Pop to Big Box, we've done it all. See below for a short list of our custom and stock Point of Sale examples:
Calendar
Greeting Card
Postcard
Bread Carts, Racks and Shelving
Seed Displays
Food and Beverage
General Merchandise
Clothing
Liquor
Book and Magazine
Countertop and Wall Hanging
Grocery Retail Fixtures