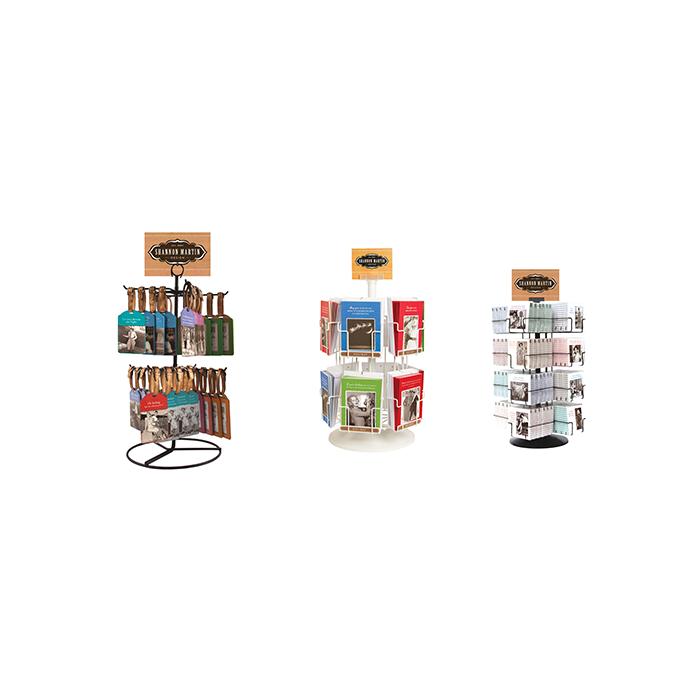 World's Finest Point of Sales Displays
American Owned and Manufactured Since 1950.
Manufacturer of the World's Finest custom point of sales displays since 1950, Wyrefab Inc. specializes in bringing your vision to the showroom or retail floor. We offer design, prototyping and high quantity production capabilities. In addition to our custom made-to-order displays, we provide a large inventory of high-demand and ready-to-order wire displays to accommodate numerous applications. Our stock inventory includes: greeting, postcard, magazine, calendar, keychain, magnet, countertop, and wall-hanging displays.
For nearly 75 years, we have worked with various types of materials, including woods, plastics, steel tubing, sheet metal, wire, faux wood, glass and more.